Workers tired of the corporate grind found their passion in i9 Sports franchises, and found the answers they'd been looking for all along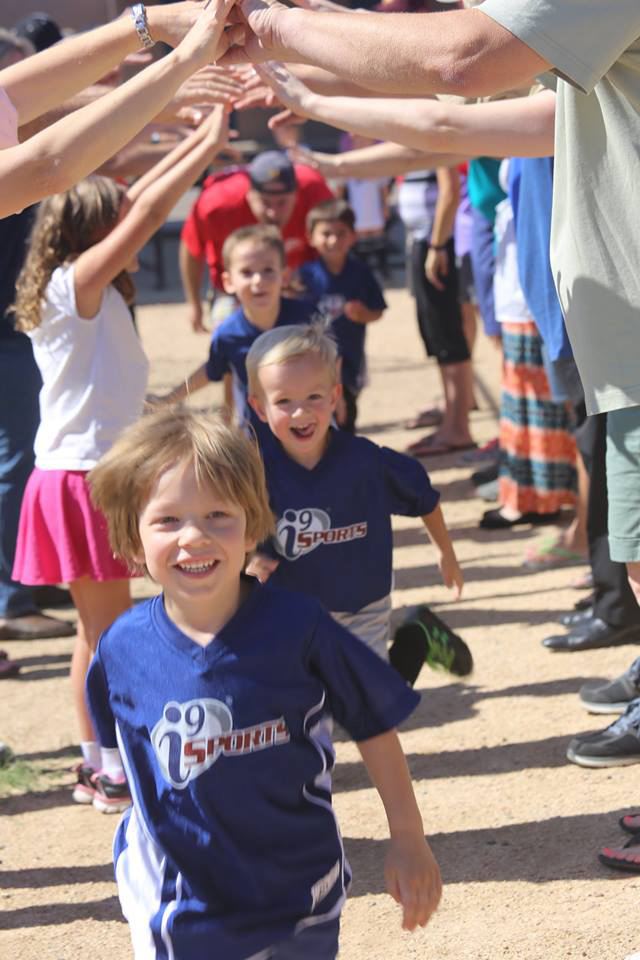 If you've spent much of your career answering to someone else, making money for someone else and generally helping someone other than yourself look good, becoming your own boss can be a powerful motivator for change.
We've talked to many i9 Sports franchise owners about what it was like to transition from the corporate world into business ownership – the challenges and the benefits. Here's what they had to say.
From worker bee to entrepreneur
Craig Magram spent 13 years handling accounting and customer service in the rental car industry before opening his i9 Sports franchise in the Atlanta area in 2006.
"Going from the routine of working in a job in corporate America, getting up at 6 and coming home by 6 or 7:30, and now flipping the switch to, 'Do you want to wake up, do you not want to wake up, do you want to have breakfast, what are you doing today?' That was the biggest transition I had to make getting started because you don't have to go to work if you don't want to, essentially," says Magram.
To be honest, the early days were filled with long hours of marketing the business in the community and "a lot of long days of just networking with business professionals and community leaders and figuring out how to open up these doors," he says. But these days, Magram is doing exactly what he wants to do.
"The flexibility is great. When we first started it, my kids were in elementary school. Being around for them was nice as well as being able to manage my own hours and be responsible for my own workload. After being in corporate America for so long, it's nice to be able to be your own boss."
Who's suited for kids franchises like i9 Sports
Jeff Mackey, who joined our system in 2009 and now owns three territories, was in sales. For 10 years, Mackey sold high-end fitness equipment to health clubs, hotels and commercial facilities.
"As time went on in my previous career, I realized that my opportunities for advancement were somewhat minimal. Something inside of me just said that I always wanted to do more, I wanted to be able to truly control my own future, something that I had a direct hand in growing and managing and really trying to make it my own."
For Kathleen Seifert, who worked in childcare, it was a matter of avoiding regrets. She opened her i9 Sports franchise in the Chapel Hill-Durham area in North Carolina in 2010.

"We had a son that was playing in the southern Lake County territory, and my husband had a little bit of a midlife crisis, as we kind of lovingly say, and was always enjoying being out on the field," she says. "We decided we'd like to take the opportunity versus sitting back and in 10 years or 15 years saying, 'We wish we would've.'"
Learn more
If you've been exploring the world of kids franchises, i9 Sports might be the perfect franchise for you. Fill out the form to download our free franchise report or explore our research pages to learn more about the i9 Sports culture and our value proposition.