Among sports franchises for kids, i9 Sports stands out by providing a better experience for players and their parents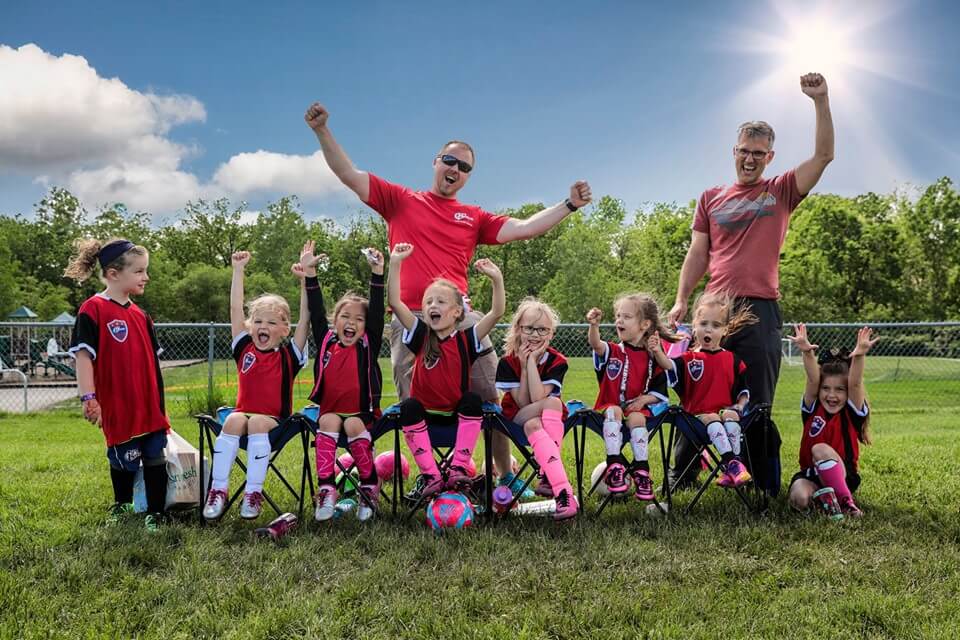 Can you imagine what it's like to never be picked last for the team, because everyone automatically gets included? Do you know what it feels like for a child to know he or she will get a chance to play, no matter what? And can you imagine sitting through an entire youth sports game, any sport, without an over-excited parent getting a little *too* invested in the outcome of the game?
That, in a nutshell, is the i9 Sports experience. Our franchise owners are obviously passionate about sports, of course, but if you're looking in that segment for franchises for kids, you want something that clearly differentiates itself in the marketplace. We've done that, and here's how.
We take fun seriously
Our vision is to be the undisputed leader in recreational youth sports for boys and girls ages 3-14. Our strategy is to do that by delivering a superior and extraordinary youth sports experience. That means the kids, parents, and franchisees, yes even the franchisees have fun.
Youth sports isn't always as fun as it should be for kids. In fact, over 70% of kids drop out of youth sports by age 13 because it has become a negative experience or is no longer fun.
Kids who participate in sports through i9 Sports leagues can play multiple sports, in part because we make it so convenient for families. Games and practices are held on the same day each week. Children are encouraged to sign up for as many sports as possible, which helps them avoid the emotional burnout so common among kids who specialize in a single sport at an early age. And we focus on teaching age-appropriate instruction while also emphasizing values like good sportsmanship and giving everyone — not just the star players — a chance on the field or on the court.
Only 2% of all kids who play sports in high school will get any form of athletic scholarship to play in college, and only .1% will go on to play professionally. There is massive misalignment between the expectations of parents in the 99.9% who act as if their child is in the .1% and their young kids who view sports as what they should be: a fun game with friends.
We adhere to standards of conduct
Now, having rules might not sound so fun. But they are, in fact, one of the ways we ramp up the fun. We've all heard the horror stories of the overzealous parents, and many of us have experienced that first-hand. Too many leagues have cultures that are hyper-competitive and highly political.
i9 Sports is different.
In fact, we wrote a Youth Sports Manifesto. It lays out the rules for parents — no hissy fits, basically — and stipulates that children are there to have fun in a safe environment.
Our guiding mission is to create a positive culture on the field, which starts with creating and maintaining a positive culture on the sidelines. We require all parents and coaches to sign a pledge acknowledging that youth sports are for the kids, not the adults, and that having fun and building a love of the game are more important than the score.
Learn more
If you'd like to learn more about investing in one of the best franchises for kids, in sports or any segment, please fill out the form on this page to download our free franchise report. You can continue exploring the i9 Sports offering on our website.