Strong demand and a scalable model help make a strong case for our youth sports business. Find out how i9 Sports can help you meet your growth goals.
Of course a youth sports business like ours is a great thing to offer to your community, but you might also be wondering if it's a great business to run. We think the answer is an emphatic "yes." Our systems and support help you offer better customer service that meets market demand and helps you scale the business to meet ambitious growth goals.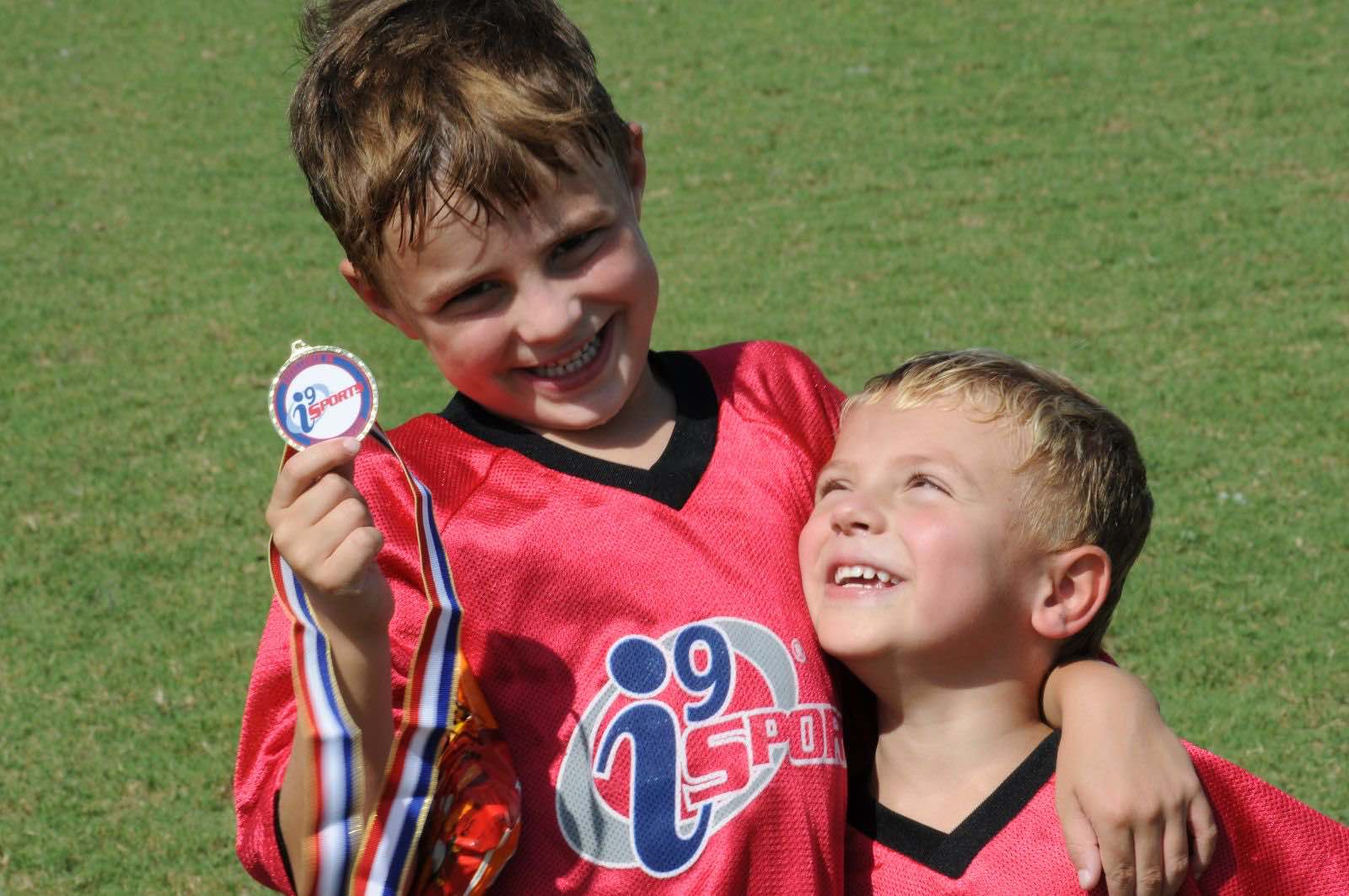 Put your marketing and sales skills to good use
Building the business involves a lot of spreading brand awareness and building relationships in your community, making i9 Sports an excellent fit for people with sales or marketing backgrounds who want a business of their own. Cross-promoting with other businesses, sponsoring school fundraisers and other local marketing tactics help you create awareness of what you bring to the community. Confidence, networking skills and a passion for the business can be great building blocks for success with our franchise.
The market wants our convenience and customer service
But the best sales skills in the world wouldn't matter much if you didn't have something great to offer. By providing a consistently excellent experience for parents and kids, i9 Sports owners fill a real need in the market. Each i9 Sports operates on our same time-tested training, systems and processes. From communication to scheduling to coaching, customer service is a strong differentiator, especially compared to volunteer-run sports programs. That helps franchisees earn more business.
And you don't have to worry if you're not an expert in one of the sports you'll offer, because those same systems apply across sports to help you train coaches and staff to set up a great program for the kids.
"Customer service is huge; that's what we really offer," says Craig Magram, who owns multiple i9 Sports territories in the Atlanta area. "Sports knowledge is helpful, but I never played soccer and I've still been able to run soccer programs. The team educated me and I said, 'Okay, let's do it.' The sports aspect is important, but it's not the backbone of how you operate. It's about doing what's right for the kids, and then you can reap the benefits of running a good program."
We can also be a better fit for the busy schedules of kids and parents. One of our biggest selling points is the fact that most i9 Sports programs run one day a week, often on weekends, with practices and games on the same day in the same place. That helps kids fit the sports they love in with their other obligations and extracurriculars, and makes it much easier on parents who don't have to worry about fighting traffic three or four times a week to get to separate practices and games.
A youth sports business with strong growth potential
There's plenty of growth potential with an i9 Sports franchise. As your business expands, you can hire more staff and delegate certain tasks as you move into more of a growth-focused management role. Our systems are designed to be replicated across territories, helping you expand the earning potential with your i9 Sports franchise.
"As you grow, you build your staff because you can't be at four fields at once. You've settled into a plan and now you're just adding to it," says Magram. "You're getting more people involved in the process. I still like to do a lot of the stuff myself, but I'm a lot better and a lot faster at it than I used to be."
Learn more
If you want to learn more about our youth sports business opportunities, fill out the form to download our free franchise report, continue exploring our research pages or visit our blog for the latest updates and profiles of current franchise owners.