Find out how our hyper-focus on experience is changing the way youth sports are played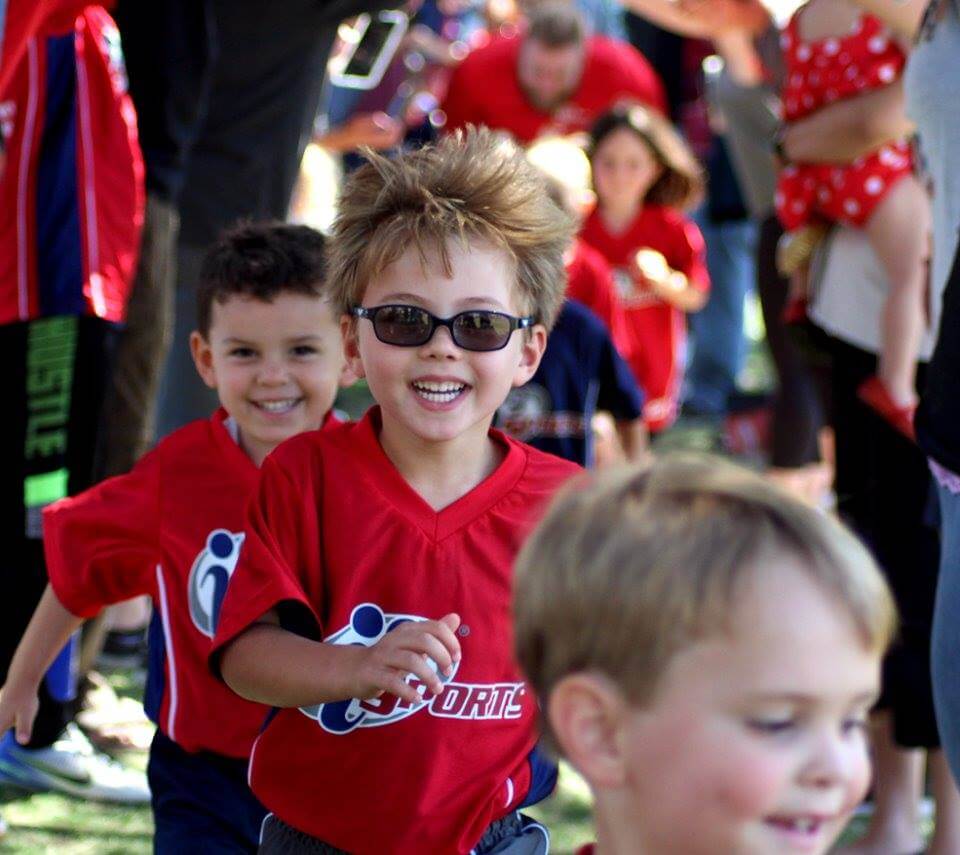 When parents talk, we win.
And talk they do. Like wildfire, says one franchisee. After experiencing frustration with rec leagues and non-profit sports leagues, they discuss how different i9 Sports truly is. 
Why customers love us
At i9 Sports, we are constantly striving to be the best. Not just the best youth sports franchise, but the best youth franchise, period. To that end, we have established some key behaviors that we believe are critical to the customer experience, and critical to our franchisees' success:
Customer obsession. We're obsessed with our customers and fixated on customer service. We firmly believe in putting the customer first and then thinking backwards.
Contagious enthusiasm. We love what we do. Heartfelt passion and positive energy are infectious. We want to share our joy and enthusiasm with as many people as possible.
Unflinching ownership. The people who run our youth sports leagues are the people who own them. They think big-picture, proactively do what needs to be done and never shy away from doing the right thing.
Anticipation and simplification. Success is the accumulation of little things done well and done consistently. The success of our system hinges on our ability to think ahead, find added value and create the easiest way to get extraordinary results repeatedly.
Raving-fan celebration. Again, when parents talk, we win. Raving fans create other raving fans. By celebrating even the smallest of wins, we inspire each other and amplify our team's impact on all those touched by the i9 Sports brand.
'Profit' is not a dirty word
Our mission is to improve the lives of children through sports, and not only are our franchisees passionate about that mission, they're also financially invested in how things are going.
In other words, they've got skin in the game.
"That's why we have incredible referrals and a tremendous repeat customer base," says Roger Ewart, CFE Vice President of Operations & Franchise Development for i9 Sports. "It's why we are better than a rec league or nonprofit youth league. It's about the owners having money invested and being so passionate about the experience."
"Every single candidate asks us, 'Why are you different?' Our differentiators are from the passionate, invested franchisees in the field and our outstanding customer experience. We call it the i9 Sports Experience. The bottom line here is that our owners have skin in the game. They go the extra mile to insure raving fan experiences happen every day for kids and parents. Culturally, it's just who we are as an organization and ultimately why we win."
How our youth franchise is different
Rec leagues and travel teams can too often pour passion into not-so-healthy competition in today's win-at-all-costs culture.
Recreation leagues are often disorganized, with inconsistent guidance and coaching for kids and haphazard communication for parents. Travel teams simply make too many demands for most families, monopolizing time for both players and parents. Both rec leagues and travel teams also frequently suffer from hyper-competitive atmospheres — often caused by parents — that drain the joy out of sports for children.
At i9 Sports, we hold practices once a week on game day, making it convenient for parents. We offer a safe, supportive environment. Age-appropriate instruction is provided by coaches who have all had a criminal background check, and every parent must sign a pledge promising to not engage in any sideline negativity. There are no drafts or tryouts — every child plays — and weekly sportsmanship awards are distributed on every team.
Own an i9 Sports franchise
Please explore our website to learn more about the extraordinary ownership experience and unique business model. To find out more about purchasing an i9 Sports league in your area, please download our free franchise report.