A youth sports business opportunity like i9 Sports can be very rewarding. Here's what you can expect your startup costs to cover.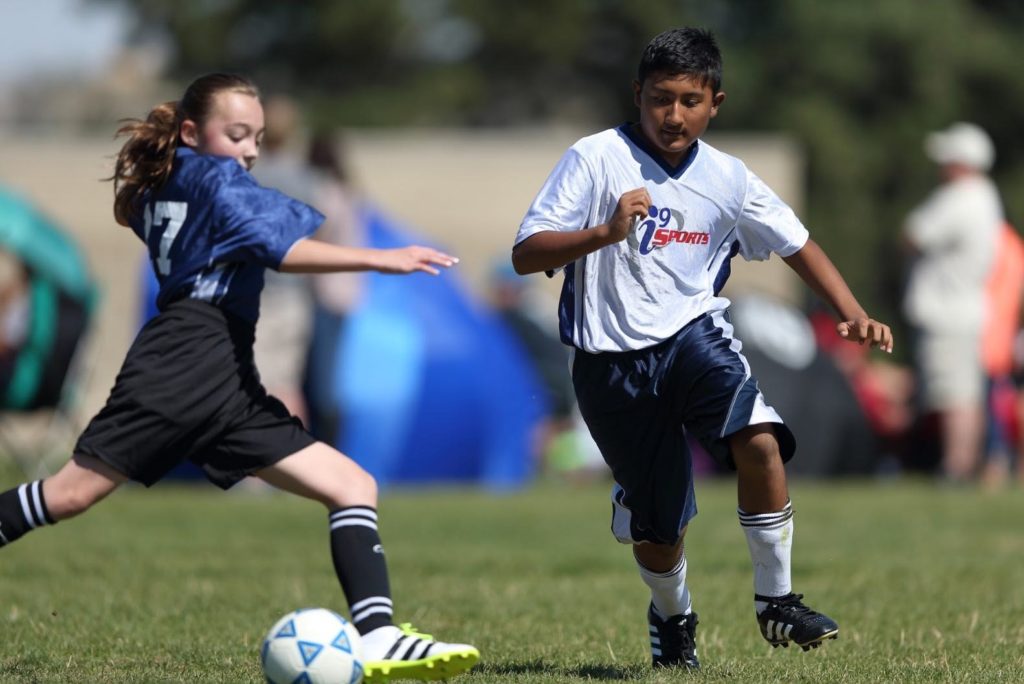 Many people who are looking for a low-cost franchise opportunity are surprised when they see that some brands that call themselves "low cost" still require a substantial investment. In the case of i9 Sports, startup costs range from $36,500 to $69,900. Our youth sports business opportunity is based on a solid business model that has been successfully duplicated in communities nationwide.
One important benefit of joining the i9 Sports franchise family is that we're a proven business model that understands the importance of proper capitalization. Undercapitalization is a real danger to new businesses, both in and out of the franchise world, but joining a franchise system like i9 Sports can help mitigate those risks. While your living expenses are not included in the startup costs, we make sure you've budgeted properly to pay your personal bills — and maintain your lifestyle — while your business is ramping up toward revenue self-sufficiency.
Benefits of a low-cost franchise like i9 Sports
Here are some of the tangibles covered in your i9 Sports' initial investment:
Low-cost labor model. Youth sports are an integral part of most communities. Increasingly, people are realizing the importance of getting kids involved in sports at an early age to get them engaged in more active lifestyles. Even non-parents are enthusiastic about getting involved, and a lot of our labor model relies on volunteer coaches and part-time referees. Most of your staff members work part-time as needed each season, making it easier and less costly for new franchisees to grow their businesses.
Proprietary software. Our industry-leading technology allows you to build rosters, collect registration fees, schedule games and manage virtually every aspect of your business. The dashboard allows you to evaluate updated key performance metrics and review important checklist reminders for daily operations.
Training and support. You can count on comprehensive year-long training with unlimited, ongoing support by an assigned business coach for the life of your franchise. You will also have access to support services like our customer service center and financial bookkeeping services.
Personalized accounts to manage your business. For instance, you'll have an account that measures your customer satisfaction level and an account to manage reviews on Facebook and Google, as well as your own email account with branded i9 Sports email templates to use for marketing.
Low facility costs. i9 Sports owners sign agreements that allow them to use fields and facilities that already exist in their communities. You won't have to contend with the high costs of commercial leasing in order to run a successful business.
Buying power. Due to the size of our network, we have the ability to secure merchandise and services such as player insurance at a great discount over what someone would be able to get if they were doing this on their own.
Recurring revenue model. Since we offer multiple sports that operate year-round, you are able to offer kids and families in your community year-round team activities. Not only does this keep revenue flowing throughout the year, it also allows you to enroll the same kid in multiple sports and keep them engaged in the i9 Sports system. Each kid often becomes a magnet for siblings and friends to also participate, and we often keep kids enrolled in our programs for several years — watching their skills grow, not only as athletes, but also as teammates and leaders.
Learn more
If you'd like to learn more about investing in one of the best youth sports franchise opportunities around, fill out the form on this page to download our free franchise report. You can continue exploring the i9 Sports offering on our research pages.